Thursday, August 13, 2009
Here's another female assassin in a post-apocalypse setting. Sketch and ink entirely in Sketchbook Pro.
Click
here
for larger image.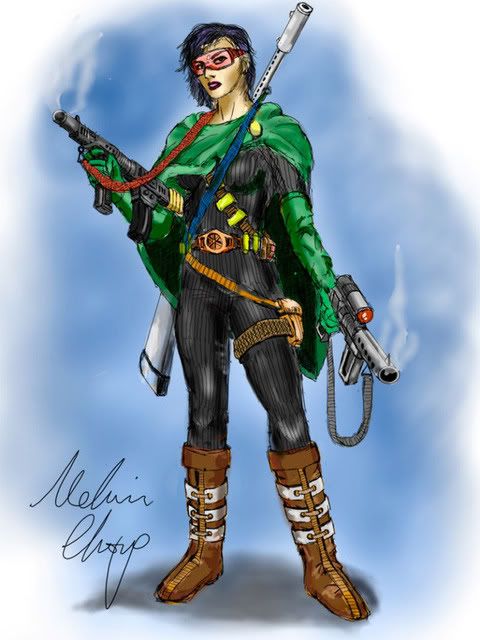 Posted by

Melvin Chong
at 11:56 AM
No comments:

Monday, August 10, 2009
Here's some quick sketches I did a while ago to test my drawing speed as well as my ability to come up with for new characters.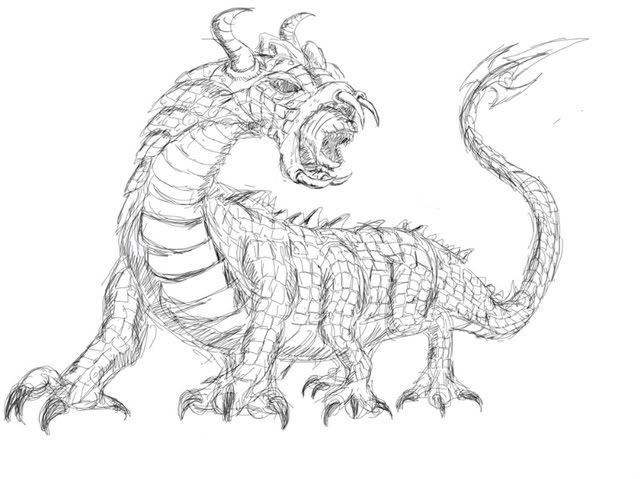 This mouth-within-a-mouth creature is a homage to Giger's Alien and the Predator. The bladed tail, armour scales and six legs adds to the menace.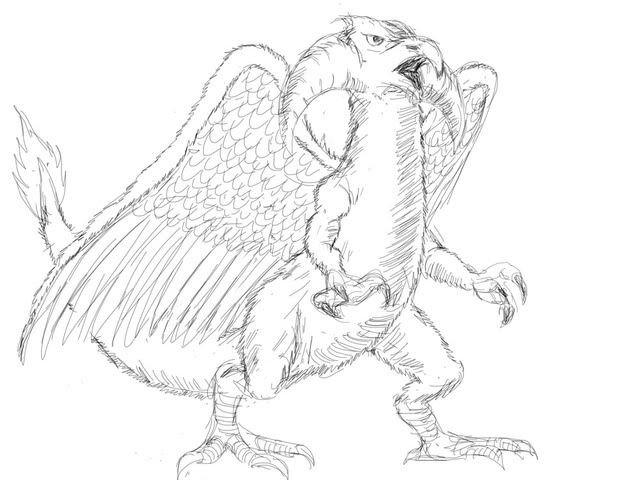 This creature is probably inspired by some religious relic I guess.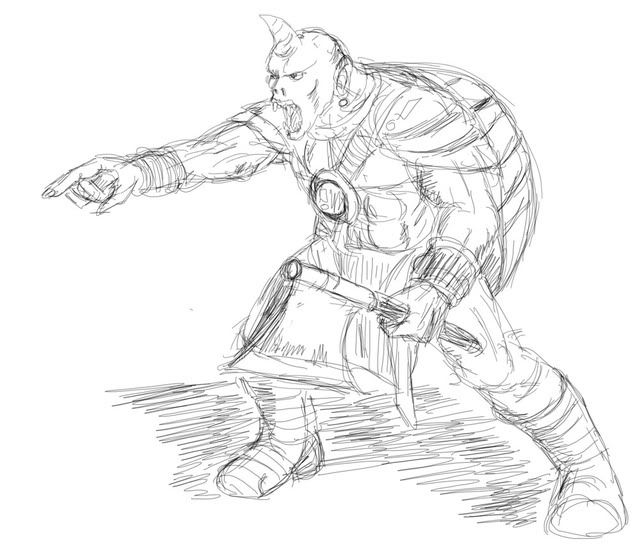 Since all orcs look similar one way or another I'll just let him carry a burden for differentiation sake.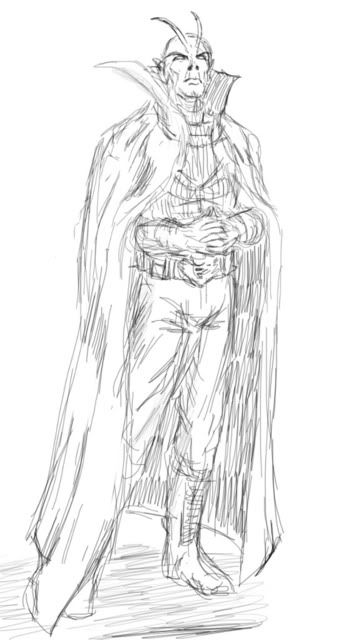 This is my rendition of a telepathic sorcerer from some planet. The feelers on his forehead says it all.
Posted by

Melvin Chong
at 11:23 AM
No comments:

My first attempt in inking from Photoshop.
Spend the entire day inking this hot babe with Photoshop CS4. Drawn in Sketchbook Pro and exported to Photoshop via PSD export. In my opinion Sketchbook Pro gives me the best feel and response when pencilling.
Really need to work on the ear. Despite doodling for donkey years. I'm still having difficulty drawing and inking it. A terrible shame I know....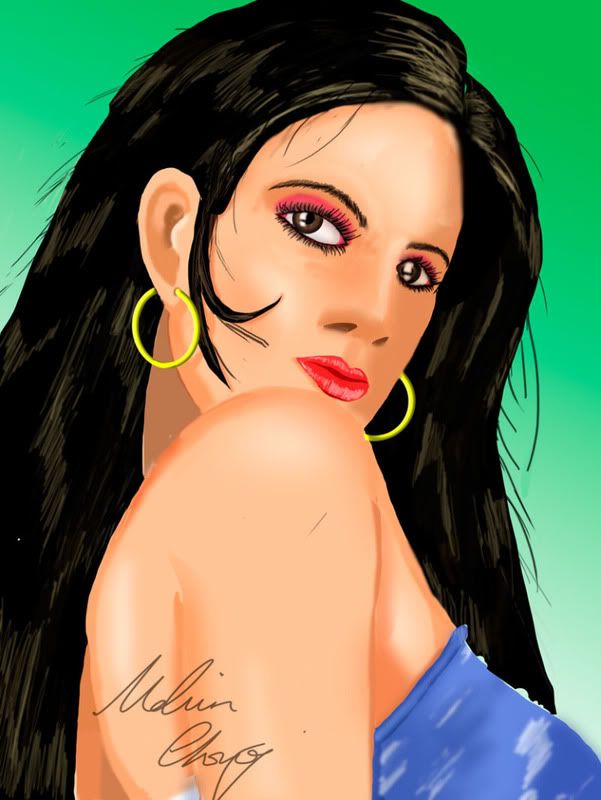 Posted by

Melvin Chong
at 8:08 AM
No comments:

Saturday, August 8, 2009
Sorry for the lack of updates. Been doing some research on human anatomy and getting inspiration from many different concept art sites. Also been watching videos of artists such as Jason Chan on how he inks his illustrations (which is what I'm really weak at).
Here's another impromptu sketch of two pretty women. Done in about 30 minutes each with Sketchbook Pro. This is one of those few rare moments where I got it right the first time.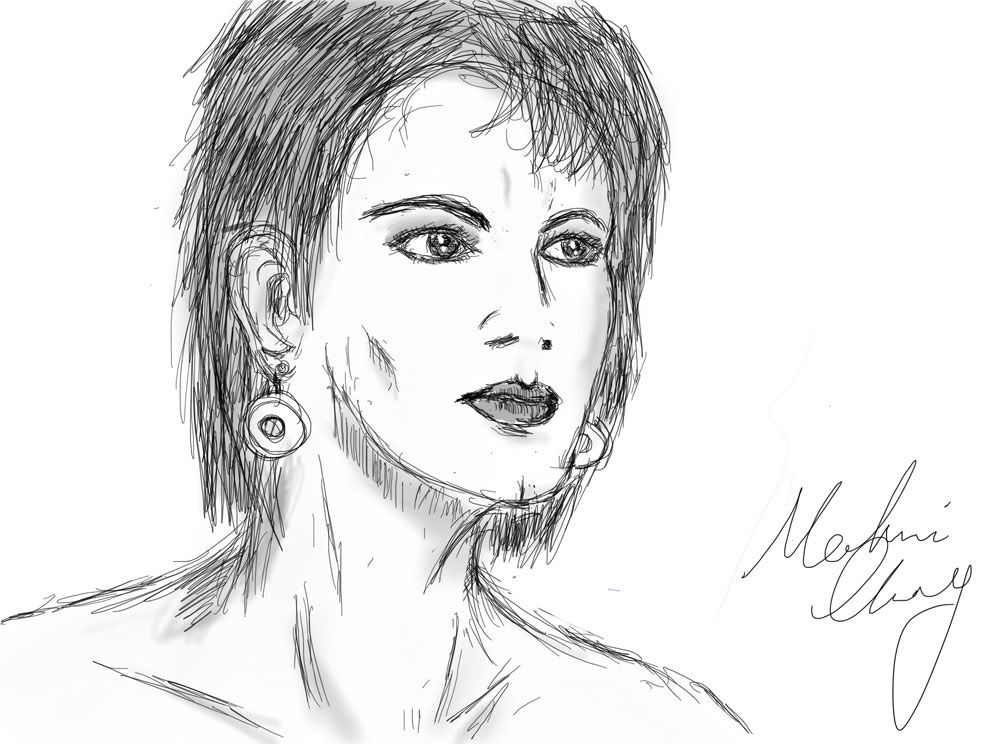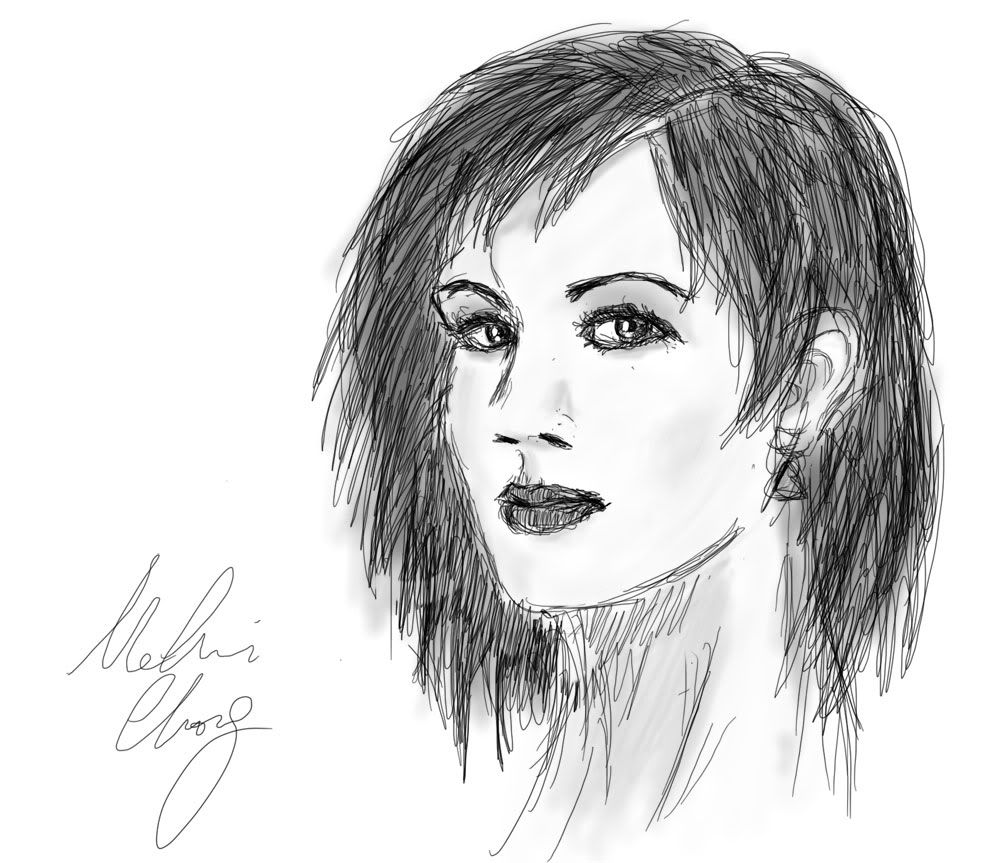 Posted by

Melvin Chong
at 12:04 PM
No comments: